Unisex
Plant Based
Hand-Made

Paraben
Free
Sulfate Free
Phthalate
Free

Cruelty Free

Non-GMO

Organic
Essential Moisturizer
Our Essential Moisturizer face oil quickly absorbs into your skin and keeps it moisturized, while killing bacteria and providing an aromatherapy experience. For best results, apply after using our Essential Cleanser and Essential Toner.
shop now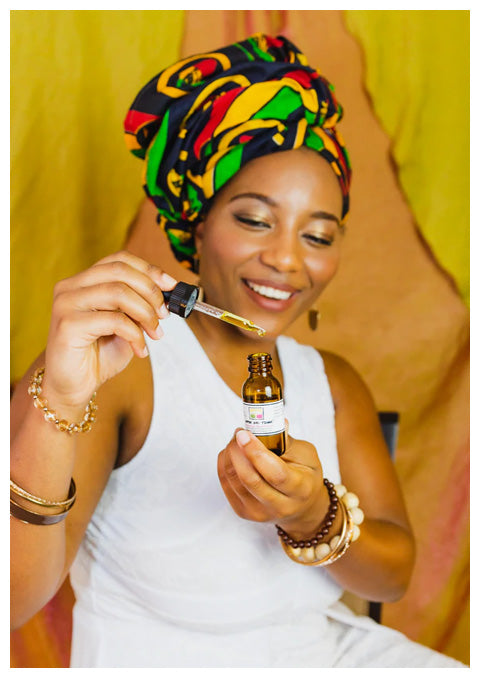 Bundle & Save
Purchase your favorite natural skin care products in bundles and pay less!
These products are absolutely amazing. The toner gets my skin extra clean and refreshed without drying my skin out and the moisturizer is not greasy and smells divine. The owner is great, takes the time to educate her customers and answers any questions you may have. I just reordered some more products! Thanks Herbz and Tingz!
Herbz and Tingz has great products. I especially like the acne serum. Shipping has been speedy and product secure. The owner is knowledgeable and very helpful. I am a repeat customer and have shared her business info with others. If your looking for quality natural Skincare products give them a try.
The customer service is impeccable. When one of my moisturizers broke in transit, I was shipped out a new one free of charge! The skincare products are great and simple for my sensitve skin. I have been using it for a year and most of my acne scarring has cleared up!
Our CEO
Our CEO is Jhenell Matthews-Allison, Esq. She started Herbz and Tingz because she recognized that many people struggle with consistently caring for their skin due to complex skin care routines and the high cost of quality products.

As a Black female attorney who struggled with acne, she knows first hand how breakouts can lower self confidence in work and social life. When products on the market failed her, she decided to go back to her Jamaican ancestral roots and research the herbs that have aided her family for generations. She literally experimented on herself, friends, and family until she found the perfect mixture of ingredients.

Her products have now helped thousands of people achieve clear skin without using harsh, toxic ingredients. Our CEO continues to use the simple 4-step routine she created every morning and night to help her STAY ROOTED.
read more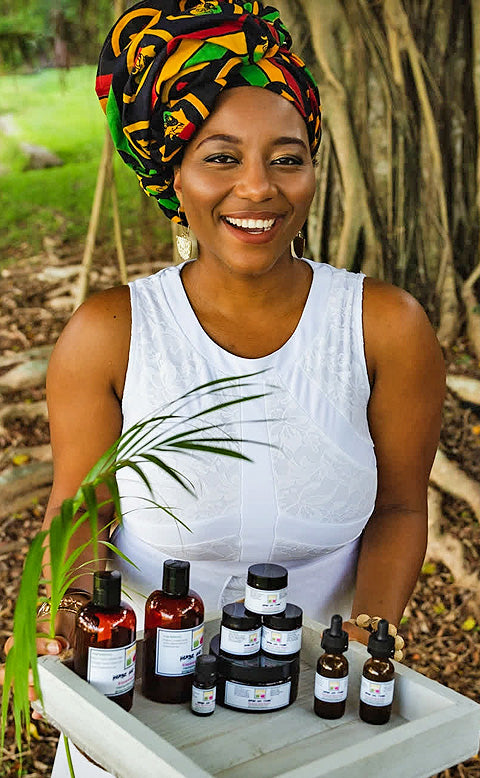 about us
Herbz and Tingz LLC is a unisex, natural skincare company with products inspired by Jamaican ancestral remedies and infused with therapeutic grade essential oils to help you STAY ROOTED.
In addition to helping men and women achieve clear skin, we inspire skin love and self love to fight colorism across the African Diaspora.

We started Herbz and Tingz because we recognize that acne is a major problem that affects all facets of our lives. In fact, researchers associate acne with depression, anxiety, low self-esteem, suicidal attempts, and unemployment!

Between 70% and 80% of people who suffer from acne use over the counter products but don't know what products to buy or how to use them effectively. That is where Herbz and Tingz comes in! We created affordable, natural skin care products and we also created a simple skin care routine that anyone can follow.

While our skin care products may be used by everyone, our target audience is Black men and women who suffer from acne, or have children or grandchildren that suffer from acne. We specifically want to engage with Black customers because acne is associated with unemployment and the Black unemployment rate is consistently twice that of Whites. We want our people, Black people, to be the change we seek in our careers and communities.
read more